Let's admit it: we all play video games half for the gameplay and half for the fact that it looks cool. You may have a good plotline ahead of you – but if your weapon looks like it was just taken out of the recycling unit, then it will not do much to improve your self-esteem in the game. You need a cool skin to make that happen.
That being said, the web is full of brilliant skins that you can go for. Granted, some of them are pretty expensive – but you might also find a few cheaper ones that are just as cool. Moreover, you might also win them by placing tournament bets on sites like CSBET.GG – all depending on your luck.
CS:GO fans, unite, and let us be cool with these fabulous skins!
*make sure you join our Discord channel where you can discuss CSGO betting with other bettors and get live betting tips.
1. The AK-47 Fire Serpent
The regular AK-47: boring. An AK-47 with a fire serpent on it: certainly not boring. This one is among the cheapest of skins (although some versions of it are rather expensive), but you may find it for anything between 200 and 1,250 euros. It may be cheap, but its value has risen over the past few years.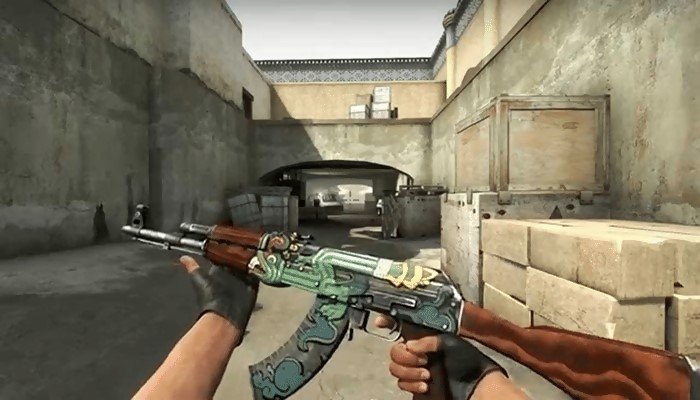 This one, for instance, is a battle-scarred version that you may buy at the lowest price of 200 euros. A StarTrack version, however, will cost you well over 550 euros – regardless of the version.
The Fire Serpent skin shows a green "snake-ish" creature surrounded by clouds. Moreover, the serpent stays pretty whole even when it's exposed to degradation. It's certainly a good skin to have in your collection.
2. The M4A4 Howl
If you are a fan of canines, then you will likely like this one. The estimated price of it is around 1,400 euros, which makes it slightly expensive. However, when you look at it, you will realize that it is totally worth the price. Plus, you can only find these through trade now – which is why they are so special.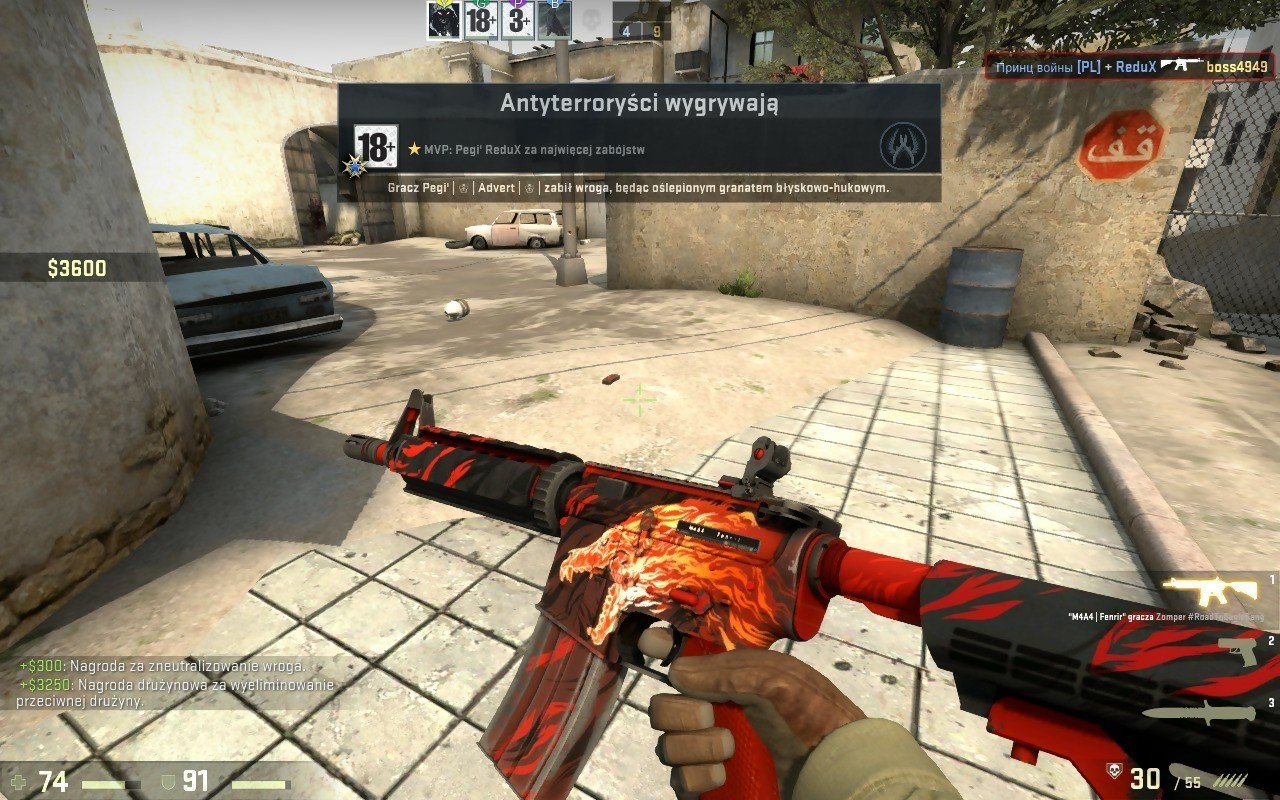 The howl comes with a beautiful black and red color scheme – which is aggressive and imposing. Plus, it has a wolf designed on it, which makes it even more impressive. You will certainly feel like a king in the North – or well, the king of everything by going with this skin.
3. The M9 Bayonet Crimson Web
Not a gun guy? More of a knife person? Are all of your guns pimped out, with only your knives waiting sadly by the sidelines? Pimp them up as well – and make yourself more eager to pull it out as well.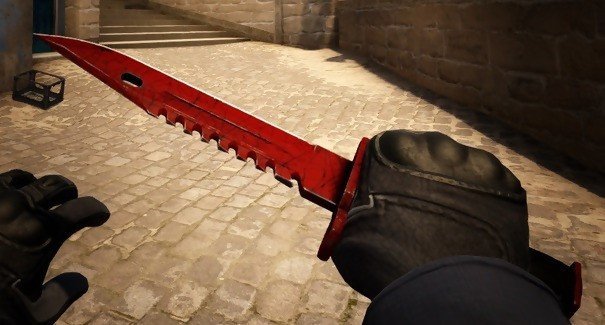 This skin makes your bayonet look colorful – and let's admit, kinda scary as well. For all intents and purposes, it looks like it was just dipped in blood. The only downside is that you can't get it factory-new anymore – only traded.
But on the plus side, it barely wears out, so the difference between a field-tested and a battle-scarred model will be very slim. Depending on your luck, you can find it for anything from 22 to 460 Euros
4. The Five-SeveN Hyper Beast
Who even said that skins have to be expensive in order to look cool? This one is the best skin for you if you are on the lookout for something that is extremely colorful. It actually looks more like graffiti than anything else – nonetheless, it makes it look powerful.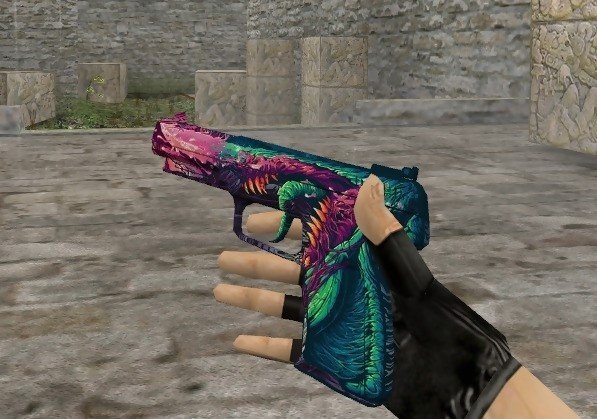 Plus, the greatest advantage of this one is that it is also insanely cheap. A factory new skin costs about 65 euros, whereas a battle-scarred model can cost as little as 12 euros. For something that looks like it was pulled straight out of outer space, the price is actually quite convenient.
5. AK-47 The Empress
Sometimes, common may not be your fancy. You may want something more – something royal. Regardless if you're a man or a woman, The Empress will certainly make you feel like royalty or at least, as if you are handling royalty. It is, by all means, a very interesting skin – and while it may not be clear from the moment you look at it, its design is actually quite mesmerizing.
The Empress is actually a fairly new skin, having been released to the public in the fall of 2017. That being said, it has managed to gain quite a lot of recognition – which is why every person joining a crusade is actually hoping they would get their hands on this skin.
The factory quality is likely the most impressive one – and most users say that it would actually be an injustice not to get a new one. However, considering that it costs almost 500 euros to get one, you might also be able to settle for an 85-euro battle-scarred version as well. The price is actually quite good, considering how cool it looks.
6. The AWP Medusa
When you have the Gorgon on your side, nothing can really stop you anymore. She's there to stop the future of your enemies from happening. She's there to stop time, turn it into stone – or well, that is what this skin should embody. It looks dark and eerie and it would certainly make you feel like a very dangerous fellow.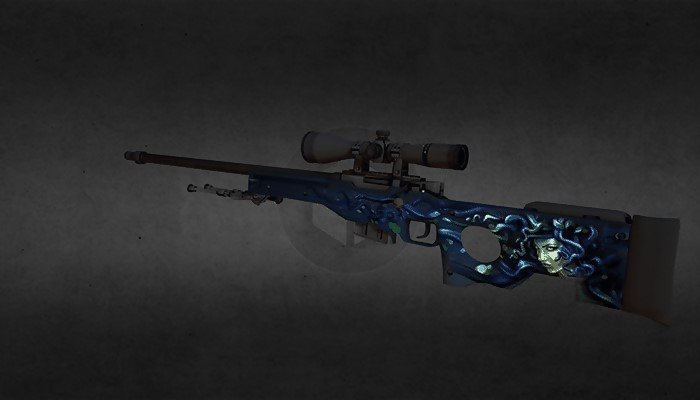 This dark-looking CS:GO skin features a medusa head on the gun's back, with the snakes from her hair expanding all the way towards the front. Granted, it's not cheap – as a battle-scarred version can cost you somewhere around 800 euros, whereas a new one can go all the way up to 1,200.
Still, considering that it is part of the Gods and Monsters collection released by Valve themselves, it is certainly something you might want to have in your collection.
7. Souvenir AWP Pink DDPAT
If you are a lady gamer looking for some cute skins or you simply want something pink for the heck of it, then you might want to give this one a look. It looks mysterious – yet oddly charming at the same time. Like a lady that has many things to hide. And it's a lady that might make your enemies suffer if they dare cross your path.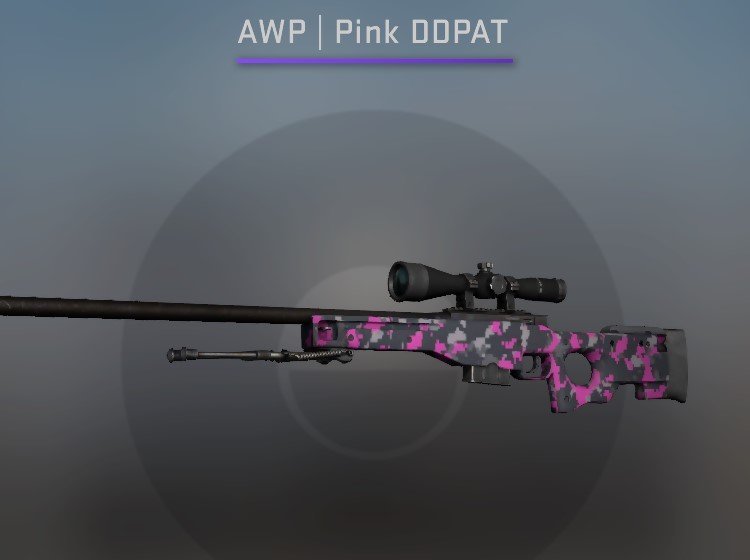 This skin, compared to others, is not too cheap, nor too expensive. You can buy one for anything between 700 and 1,200 euros – depending on whether you go for a new one or a battle-scarred version. Nonetheless, they can make you look extremely cool – particularly if you are circling through a wasteland.
This skin is also only dropped through major games on Overpass – which is why it tends to be so expensive when you buy a factory-new one. It is fairly rare, irrespective of its simplistic look – and for this reason, everyone wants to have it. Plus, nothing makes you cooler and confident than casually sporting a pink-ish gun with you.
Final Thoughts
Skins may not actually do anything overly useful for us – but it does make us look cool. For example, you feel more confident when you are walking around with a Medusa head rather than with a classic black gun. Sure, some may be rather expensive – but if you find a good source, you might actually get a good deal out of it.